20-20 Events is a team of dynamic and experienced events professionals that plan and deliver events and exhibitions of all types.
We specialise in Operations and Event Production, and have a particular interest in outdoor events and events in temporary structures. Whilst we are proud to have delivered events in most of the major venues in London, our key achievements have been through working in sensitive or cultural venues that have their own very unique set of requirements.
Our ethos is based on nurturing great relationships with contractors, venues and clients, in order to create the most efficient and seamless events. We offer a transparent service, and provide clean and logical solutions to the constant challenges that events present.
Budget is always a key factor in operations management, and therefore it's important that we provide good value for money to our Clients. Our operations service helps the Client allocate budget in the right places, finding best value managing resources to their maximum potential.
As every event organizer has a different requirement and a different budget, we tailor make our services to each event, whether it be providing a team member to support the Organiser on the show floor, to a turnkey solution or event overlay.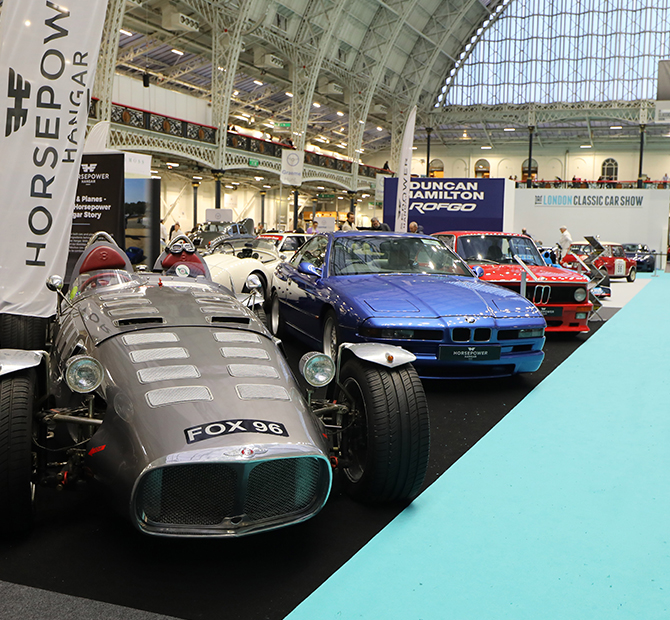 Victoria Siddall
Global Director, Frieze Fairs
Hope all is well and you have had some rest after the double fair extravaganza.
I wanted to say thank you very much for all your support on Frieze Masters and for making it all go so smoothly. I could not imagine doing it without you and it went better than I could have even hoped. Exhibitors and visitors loved the fair and we are still getting really nice feedback.
Amanda Sharp
Founding Director, Frieze
I wanted to drop you a quick note to say how grateful I am again for all of your hard work. It is greatly appreciated. The fair was a success again this year, but that would not have been possible without the good humoured, unflappable support of you and your team. Thank you again, and see you very soon at the debriefs!
Matthew Slotover,
Founding Director, Frieze
20-20 Events has done an outstanding job managing our events in a responsible and down-to-earth way. We are always impressed by the appropriate and efficient manner in which our clients are looked after, and your knowledge and experience in operations has helped us realise some extraordinary artists projects, year on year.
Louise Dixon
Production Director, Frieze London, Frieze New York, Frieze Masters
20-20 Events have recently been working with me running the Operations for Frieze Art Fair, in Regent's Park, which they have managed for 16 years with the utmost professionalism and efficiency… and this year they truly excelled themselves by taking on the Ops for our new show, Frieze Masters, which we ran at the opposite end of the park and at the same time.  Steve and the team are not only a pleasure to work with but they have proved yet again that they are experts in their field.
Laurence Taylor
Project Manager, Frieze Projects East, Frieze Foundation
I just wanted to say a MASSIVE thank you for all your help over the last couple of months, there is no way we could have pulled the projects off without you; it was an absolute pleasure to work with you all.
Adrian Riches
Head of Sponsorship, Frieze
On behalf of the sponsorship team I want to say a huge thank you for all your help and hard work this year. I can't believe I survived my first year and it wouldn't have been possible without your help. Hopefully you will have fewer silly questions from me next year!
Claudine Chicheportiche
Pass Manager
Frieze London
Hi Amy and Hi Marta
How are you both? I really hope you are ok and that things are getting easier for you now that we are all off site.
I already mentioned to Steve the last night that I was on site, that I think  the 20-20 team are amazing, but I especially want to thank you both personally.
Amy- you are a complete and utter powerhouse. Nothing is ever problem for you, you deal with every enquiry/ matter with speed and with such grace- thank you so much for everything that you have organised and done. I felt really grateful to have gotten to work with you.
And Marta, thank you once again for looking after me when I was completely exhausted. You were so sweet and helpful and you were exactly what I needed. Between you and Amy, it seems that you had every base covered that I possibly needed during my first Frieze experience. Thank you sincerely. If there is anything else that I could do for either of you, please don't hesitate to let me know.
Sending you both much gratitude with this email, and my positive energy to help you get through the final last stages!
Congratulations to you both, and to Steve (and of course the whole 20-20 team), for what appeared to me to be a sensational effort and outcome.
Lucie Kitchener
Managing Director, Masterpiece London
Masterpiece London has been working with 20-20 Events since the Fair's inception in 2010.  A modest, yet thorough, start at that initial Fair marked the beginning of an ever-evolving and increasingly fruitful relationship, which the Fair has continued to build year on year and go from strength to strength.
Each year, 20-20 Events proves their value as our Site Management team, not only during our tenancy at the Royal Hospital Chelsea, but also throughout the entire year in the research, planning and debrief stages.  Their constant professionalism, enthusiasm and dedication to achieving excellent results, together with their constant reviewing, selecting and integrating of the latest developments in technology, resources, suppliers and legistlation, truly single them out as exceptional event managers.
Under the steadfast and trusted leadership of Steve Cunningham, the 20-20 team always ensure that the Fair is able to meet any challenge with a level-headed, positive, can-do attitude and a true awareness and respect for the locality and sector within which we operate.  Their exceptional ability to work alongside the core Masterpiece Team means that we see them as an essential part of our Fair family and our compatible working relationship helps ensure that the seamless running of our event provides the very best experience for our venue, our exhibitors, our sponsors and our visitors as well as us, the Organisers.
Nicola Winwood
Fair Director, Masterpiece
Masterpiece London has worked with 20-20 Events for the last 7 years to oversee the logistics and delivery of our art, antiques and design fair. They are an incredible team who consistently go the extra mile to deliver excellence at all levels. They have superb contacts across the industry, combined with years of event experience. They are also an absolute pleasure to work with, even when the going gets tough! Each year, their delivery gets better and better and we are looking forward to working with them on our 7th anniversary event in 2016.
Daniella Wells
Show Director, The Crafts Council
20-20 Events have supported COLLECT at the Saatchi Gallery since 2010- an invaluable contribution, and very much part of the team as opposed to a 'contractor'. The Saatchi Gallery is a large, complex cultural venue, and our exhibitors at COLLECT require a premium service. Steve and Amy are always calm and smiley – I feel like the production and logistics are in safe hands.
Denise Yeats,
Marie Curie Cancer Care
Huge, huge thanks for another amazing event ­ your support meant that we raised £900k, with final donations to be confirmed. Thank you for your help in making everything run so smoothly for us too, you are all amazing!
Lesley Stevenson,
Broden Media
20-20 Events quickly established themselves as an integral member of The Emergency Services Show. Authoritative, professional and responsive. A must have addition to any event team.
Peter Waterfall
Head of Exhibitions | GSMA Ltd
We just wanted to drop you a little note to thank you properly for your extra efforts on-site this year. Your experience and expertise on crowd management issues was of huge benefit to our contingency planning, you worked long and hard for us without question and we appreciate that it went beyond the normal remit of a site manager.
Thanks again for all of your help and support this year!
Gillian Craig
Director of the BADA Fair
BADA Ltd, the company that runs The BADA Antiques & Fine Art Fair, has used 20-20 Events for their production service, site management, and compliance for health and safety, since 2005. This is a greenfield site event, of approximately 5000 sqm of purpose built pavilion that has to be erected and dismantled within a period of three weeks, with a seven day open period, and has to operate to a strict timetable agreed in advance with the planning authorities and to comply with conditions relevant to a residential as well as commercial area.
Every member of the 20-20 team has always executed their duty in a professional, helpful and calm way, that ensures the whole operation runs smoothly, and most importantly, helps to maintain a friendly and cooperative environment amongst all the contractors. Their attention to detail and sense of responsibility for the whole event, is invaluable to an Organiser, and most importantly, the ability to handle and solve any unforeseen situation.
With their professionalism comes a fun team to have as part of the Organisers' Office, willing to lend a hand to anything that needs to be done, to help wherever they can, and they act as ambassadors that any Organiser would be proud to have on their team.
I can fully recommend them and would be happy to provide further information